Full Width Editor for Gutenberg

Español:
Cuando empecé a usar Gutenberg en WordPress vi que el ancho del editor era muy chico comparado con el editor clásico.
Busqué y no encontré modo de cambiarlo con un plugin.
Asique me decidí a hacer un plugin yo y publicarlo en el repositorio.
El mismo está disponible en:
https://wordpress.org/plugins/editor-full-width/
English:
When I started using Gutenberg in WordPress I saw that the width of the editor was very small compared to the classic editor.
I searched and did not find the way to change with a plugin.
Assign me to decide in the repository.
It is available in:
https://wordpress.org/plugins/editor-full-width/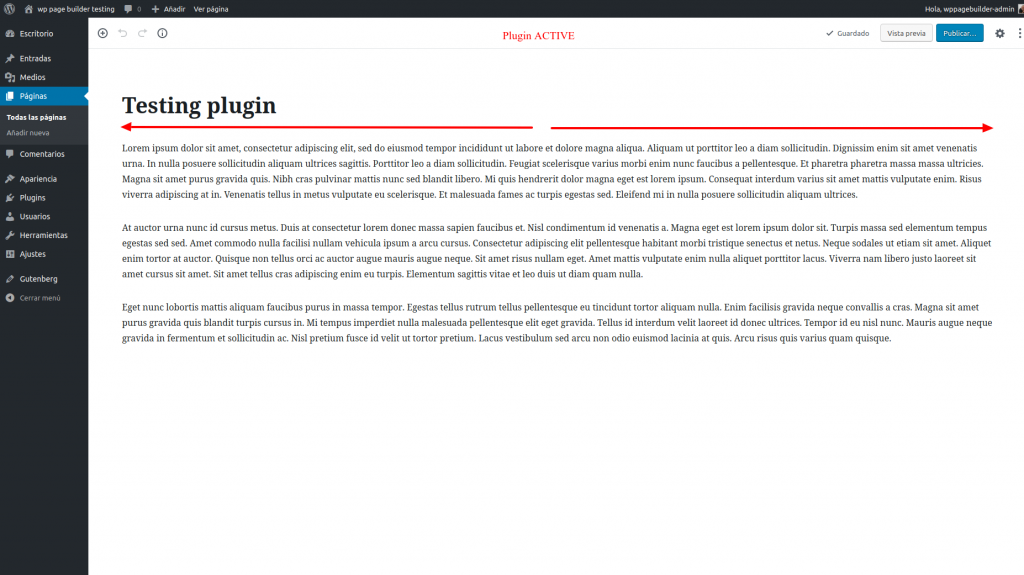 Estadísticas (Statistics) :
http://api.wordpress.org/plugins/info/1.0/editor-full-width.json
https://wpstats.wedevs.com/#editor-full-width